CARGO DELIVERY VANS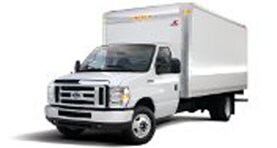 Cargo Delivery Van Bodies are Supreme van bodies mounted to a cutaway chassis built by Ford or General Motors. Also known as a cutaway van, the back wall of the chassis cab is cut away, allowing the front wall of the cargo van body to become the back wall of the cab. Supreme's Spartan Cargo Van and the larger Iner-City Cutaway Van are a popular choice for a cargo delivery, including parcel delivery, general delivery, home delivery, appliance delivery, truck rental, and construction related companies
Spartan Service Van Bodies allow you to work standing up inside the service body and are mounted to a conventional cab, cab over, or a Ford or General Motors cutaway chassis. Spartan Service Vans are the service body of choice for a general contractor, HVAC, plumber, handy man, decorator, painter, carpenter, cleaner, restoration, or remodeling professional.
SPARTAN SERVICE VANS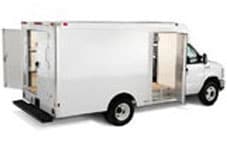 LANDSCAPER BODIES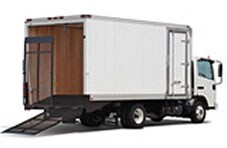 Landscape Truck Bodies include three Supreme truck body upfits: the Landscaper landscape trucks, VanScaper landscape vans and Stake trucks. All three landscape truck bodies are used by the green industry including lawn care, landscape, golf courses, parks and recreation, nurseries, municipalities, and county governments.
Supreme Specialty Vehicles (SSV) designs a variety of customized truck upfits for homeland response, law enforcement, emergency, and cash-in-transit. Popular specialty vehicle models include SWAT rapid deployment vehicles, prisoner transport, crime scene, search and rescue, tactical armored vehicles, bomb squad vehicles.
SPARTAN SERVICE VANS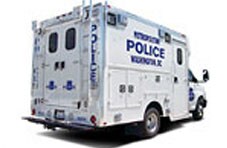 REFRIGERATED VANS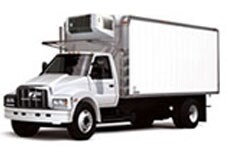 Refrigerated Van Bodies, also called refrigerated trucks, refrigerated vans, or insulated vans, are used to keep your perishable cargo at a consistent temperature. Supreme's Kold King can take temperatures down to -20 degrees and is used by businesses such as seafood, dairy, ice, meat, food service, and ice cream. The VX is a lightly insulated van body designed to take the edge off of the outside temperature, while the Spartan MX is a small refrigerated van ideal for urban deliveries.
CONTACT Eric Eby FOR PRICING AND AVAILABILITY

Office: 888-326-9785 eeby@ebyford.com